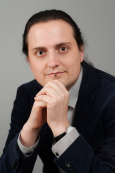 Roman Bartosch (Coordinator, University of Cologne)
My first monograph, EnvironMentality – Ecocriticism and the Event of Postcolonial Fiction (Brill/Rodopi, 2013), deals with the role of narrative fiction in the processes of experiential and ethical negotiations of environmental and human/animal relations in postcolonial fiction. In my current research in human-animal studies, I am advancing these findings by drawing on educational theories as well as theories of literary reception and affect in analyses of Anglophone fiction from the 19th century up to today and with regard to the teaching of literature and culture. I have published on topics such as the Teaching of English in the Anthropocene and with regard to posthumanist theory, popular culture and new media, and transculturalism. In this context, I am developing an approach that I call transcultural ecology. I am also interested in questions of (inclusive) education and education for sustainability, in the context of which I have edited, together with Sieglinde Grimm, Teaching Environments: Ecocritical Encounters (Peter Lang, 2014) and am currently editing a book on the new materialism and its literary and pedagogical precursors in 18th and 19th-century literature and philosophy, under contract with Winter Verlag Heidelberg.
roman.bartosch[at]uni-koeln.de • Homepage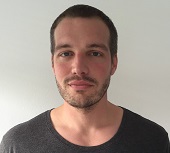 Dominik Ohrem (Coordinator, University of Cologne)
My research focuses on philosophies and histories of human-animal relations, particularly in North American cultural contexts, as well as, and frequently in combination with, histories of race and gender. I'm currently working on my dissertation, a history of animality and human-animal relations in the era of American westward expansion. I'm the editor of American Beasts: Perspectives on Animals, Animality and U.S. Culture, 1776–1920 (Neofelis, 2017) as well as co-editor of Beyond the Human-Animal Divide: Creaturely Lives in Literature and Culture (with Roman Bartosch, Palgrave, 2017) and Exploring Animal Encounters: Philosophical, Cultural, and Historical Perspectives (with Matthew Calarco, Palgrave, 2018).
ohremd[at]uni-koeln.de • Homepage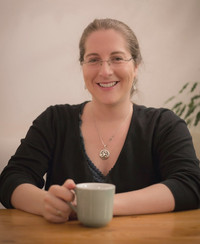 Judith Rauscher (Coordinator, University of Cologne)
In the past few years, my research focused primarily on North-American ecopoetry and U.S-American multiethnic poetry. In my first book (forthcoming), entitled "Ecopoetic Place-Making: Nature and Mobility in Contemporary American Poetry," I focus on the mobile environmental imaginaries expressed in late 20th- and early 21st-century American poetry by authors with a migratory background. Reading ecopoetries of migration allows for an examination of the many complex ways in which two of the greatest challenges of our current moment – environmental change and mass mobility – intersect. It also help us to imagine more inclusive forms of belonging and alternative forms of place-attachment that do not rely on long-term residence or permanent settlement. Contemporary poems about nature and mobility, I argue, thus function as valuable sources of environmental insight for our contemporary world on the move. In my second book project I draw on social theory, political philosophy, and science and technology studies to discuss representations of (state-)violence, technoscience, and community in late 19th- and early 20th-century American speculative fiction. One aspect worth considering here are re-conceptualizations of human-animal-machine relations in these texts. Finally, I am interested in critical environmental education through popular culture and work together with a colleague from the University of Oregon, Prof. Elizabeth Wheeler, to develop a research and teaching project on the topic.
judith.rauscher[at]uni-koeln.de • Homepage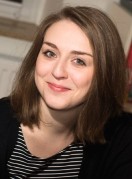 Natalie Dederichs
My research interests lie in recent engagements with the ecological crisis in anglophone speculative fiction and popular culture. In my dissertation on the aesthetics of ecohorror in contemporary climate fiction, I am discussing changing notions of nature and wilderness against the backdrop of environmental related disasters in the age of the Anthropocene. I am interested in the question of whether the mode of critique provided by (literary) ecohorror is adequate to affect environmental values and practices. In this context, I specialise in the study of socially constructed and commodified fears regarding the more-than-human world.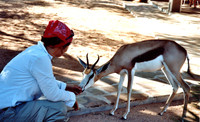 Amina Grunewald
Since the Animal Turn, Animal Ethics, Critical Animal Studies, Interspecies Anthropology, Cultural and Literary Animal Studies, and Ecocriticism as emerging disciplines and methodologies in the Environmental Humanities support and stimulate my research interests and commitment to non-human animals' lived experiences, human-animal relations, and animal rights and protection. My postdoc research focuses on (alternative) animal ethics and and related archives and practices, as well as on animal resistance narratives of/about non-human animals, especially in North American, Asian-Indian, and Southern African cultures and related epistemologies, and ontologies. After having obtained my PhD dealing with North American Postindian self-designs at HU Berlin and short-term PhD research stays in the UK and Canada, I'm currently publishing my thesis with some more publications in the pipeline, and temporarily teaching as an assistant at HU Berlin. Additional research interests are First Nations literature(s) and contemporary visual arts, material studies, memory studies, jazz/blues studies, science histories, and alterNative archives in general.

Grunewaa[at]cms.hu-berlin.de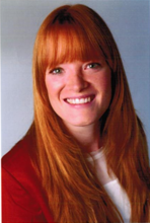 Pia Heidemeier
In my research, I concentrate on the conceptualization of 21st century humanism as a critical non-anthropocentric posthumanism, which mediates between popular transhumanist visions of human enhancement on the one hand and radical posthumanist views of indifference towards the human on the other. Regarding the task of becoming posthuman(ist) as "one of 'operating necessarily from the inside'" (Badmington 2004: 150; Derrida 1976: 24), my concept of critical posthumanism is implemented as a re-negotiation of humanism in an inclusive, non-anthropocentric and non-speciesist way, rather than its substitution with a theory that intends us to become literally posthuman(ist). In drawing back on works of 21st century English fiction, I focus on the literary contributions to this kind of re-conceptualization of our human condition.
pia.heidemeier[at]uni-koeln.de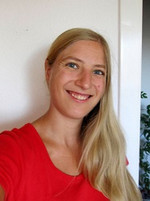 Anja Höing
My research in human-animal studies focuses on anthropomorphic animal representations in literature (and film). I have published on different angles of this theme, such as animal narrators, anthropomorphism, disnification, Ecofeminist readings of anthropomorphic animal characters, or connections between literary animals and literary children. In my dissertation project, I explored intersections between literary animals and abstract ideas of nature and the natural in late 20th century and early 21st century talking animal stories. The monograph that emerged from this project, Reading Divine Nature – Religion and Nature in English Animal Stories, has recently been published with WVT. Together with Arieahn Matamonasa-Bennett I also edited the volume Humans and Animals – Intersecting Lives and Worlds (2016), originally published with Interdisciplinary Press and currently in the process of being reissued with Brill. My current research starts to branch out from fauna into flora, as I have recently begun to explore both metaphorical animals and plants in Renaissance literature.
ahoeing[at]uni-osnabrueck.de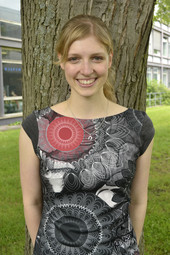 Svenja Rosenau
My research focuses on the fields of Education for Sustainability in the humanities and Teaching Literature and Culture. I'm currently working on my dissertation on implementing Education for Sustainability by using literary works in a competence-based and action-oriented EFL classroom. My work includes finding innovative ways of fostering sustainability-related competencies while teaching literature and culture throughout students' compulsory school careers. This requires an interdisciplinary approach which involves drawing on findings from numerous fields such as literary and cultural studies, geography, philosophy, (inclusive) education and the field of TEFL (Teaching English as a Foreign Language).
svenja.rosenau[at]uni-koeln.de